LINCOLN HARDWOOD FLOORING is a medium-sized producer with a European vocation that has been excellently introduced on the Benelux market and has long been exporting within the European Union and the Middle East.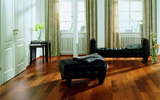 LINCOLN FLOORING offers premium quality engineered and solid wood flooring to discerning clients worldwide.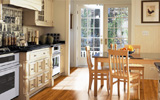 LINCOLN's Millwork facilities have been designed from the ground up with the latest woodworking technology enabling us to provide multiple product capabilities, economies of scale, and reliable delivery to our clients and partners
We can also produce custom made for you. We understand that one product line doesn't fit every client's market needs. We pride ourselves on our ability to work closely with our partners, understand their unique market needs and tailor private label program solutions that drive demand in their regional markets. Should this be of interest to you, let us discuss it further.